Good afternoon... My lunch hour everyday is from12pm to 1pm. 1 hour to eat and relax... There are a few restaurant near my office but today I am skipping lunch. Not because I am on a diet (well I am on a 'money diet') but because I forgot my wallet at home. I have only an 800ml water bottle and that is the only source of energy I have.
Although usually if I got some money to spend I usually buy my lunch at Breaktime Cafe and my meal there will cost me RM4.50 and RM22.50 per week if I have lunch for 5 days. RM4.50 is a mix rice dish where you pick 2 type of dish and white rice. I usually picked stir fried vegetables and japanese tofu and add a bit curry gravy. Oh... yum!
My lunch budget is RM5< excluding drink around RM100< per month.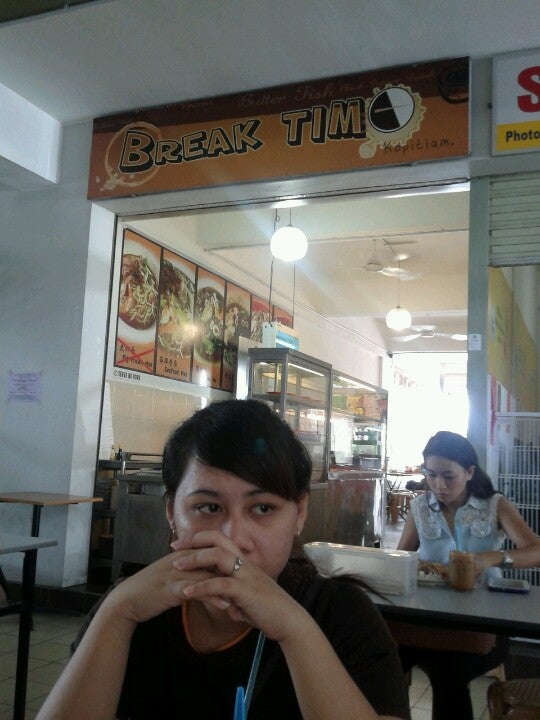 4 miun's star out of 5. Because I can get RM2.50 worth food here. LOL and it's under my budget!
But if I'm in the mood for Chinese food, Foh Chuan!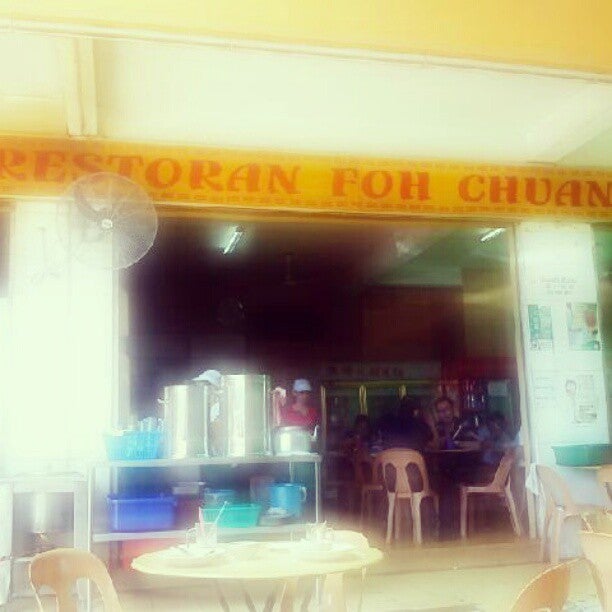 I give 2 Miun's stars out to 5.
Can't really remember the price since I rarely go there ony when I just got my salary. But it usually will cost me around RM8 for a simple meal like pork fried rice or
konomen saunyuk.
There's also 2 malay restaurant which serve mix rice and ala carte dish. Sari Bonda and Wan Tomyam, food rating price is almost similar although Wan Tomyam specialty seem to lean more towards peninsular Malaysia cuisine type of food and Sari Bonda more Bruneian cuisine.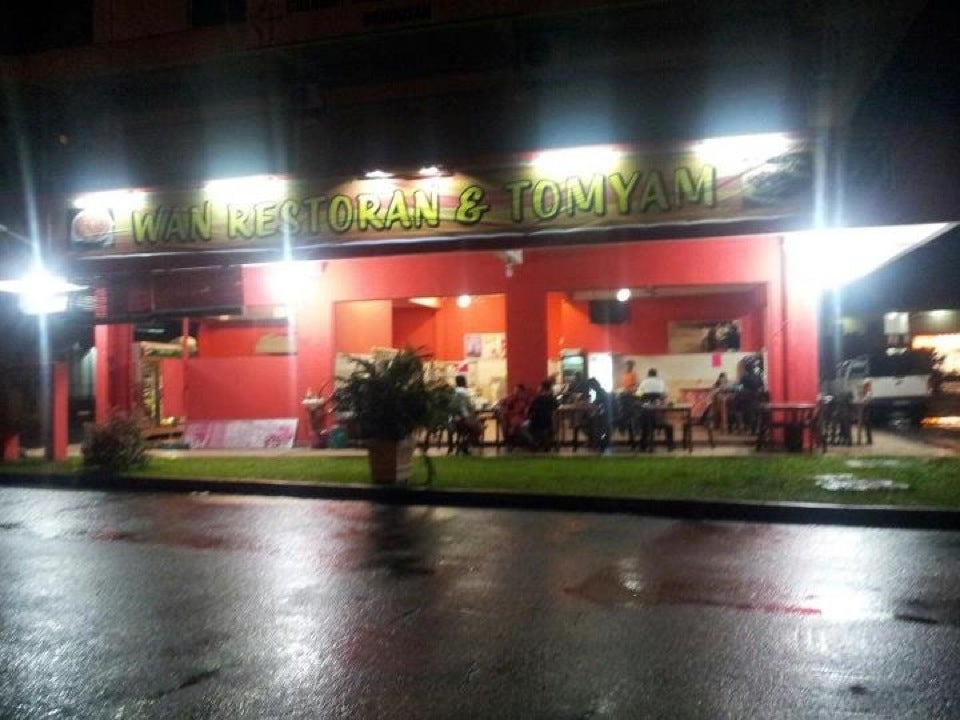 I give 2 Miun's stars out to 5.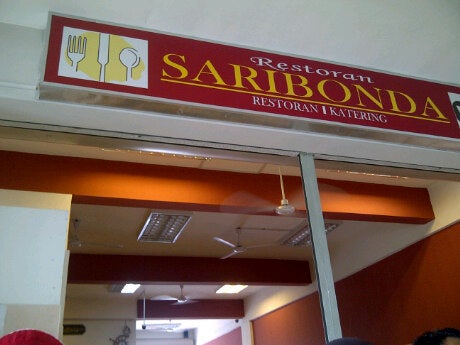 3 Miun's stars out to 5 just because I like Nasi Katok.
If I had to pick from the 2 of them I would picked Sari Bonda because it serves
Nasi Katok
!!!
Nasi katok
is a cuisine almost similar to
Nasi Lemak
but the
sambal
is more sweeter than
Nasi lemak's
. And there's fried chicken! I first tasted
Nasi Katok
at Lawas during my internship at Sipitang. I immediately fall in love with it would love to visit Brunei one day to taste an authentic
Nasi Katok
.
Nasi Katok
at
SariBonda cost RM5.00, they also serve
nasi ayam penyet
and
nasi imbang.
At Wan tomyam, the only food I tried was the cheapest; chicken fried rice. Normal fried rice and top with chicken chop and cost me about RM6. I haven't tried the tomyam tho... I am a bit biased when it comes to tomyum, the only tomyum I like was at WanWan and Bakut both own by Chinese. Most tomyum I had at a malay restaurant sucks beside WanWan is quite close to my office.
Almost forget, a tad bit expensive for my lunch budget though but this restaurant serve quite okay chicken/sau nyuk/duck rice. But my favorite chicken/ sau nyuk fan is still at the Kedai Kopi Gunung Emas, people will be lining to get tapao from that restaurant and that is a rare scene in KK.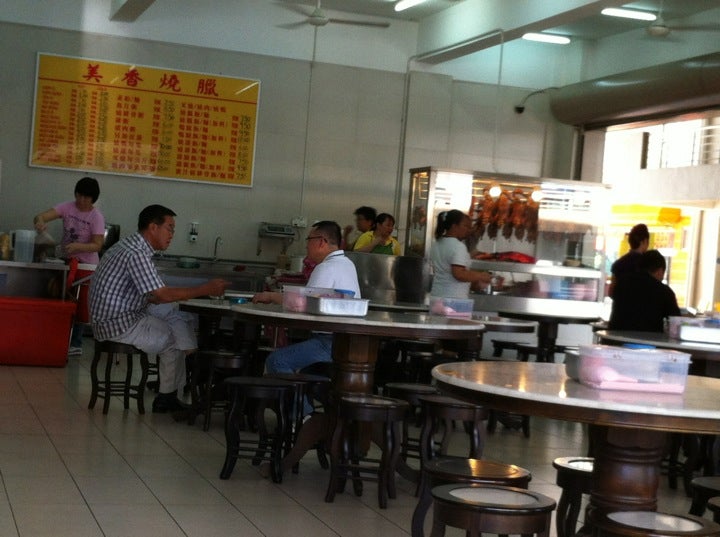 2 Miun's stars out to 5. Mahal la inda berapa sedap lagi...
So if anyone of you are coming to my office area during lunch hour to buy me lunch, feel free to email me at jacyntaraymond@gmail.com. I'm not a fussy eater and I'm free every Monday to Friday at 12-1pm, hehehe.
Okay...I just unabashedly asked for free lunch. Abrupt end since my lunch hour already finished and I have work to finish.
Till then ~~ Cynta
Disclaimer: ALL PICTURES ARE NOT MINE UNLESS STATED. PICTURES SOURCE IS FROM FOURSQUARE AND WATERMARKED BY THEIR OWNER.